New - The NS Super
Rapid 2D Excitation-Emission Scans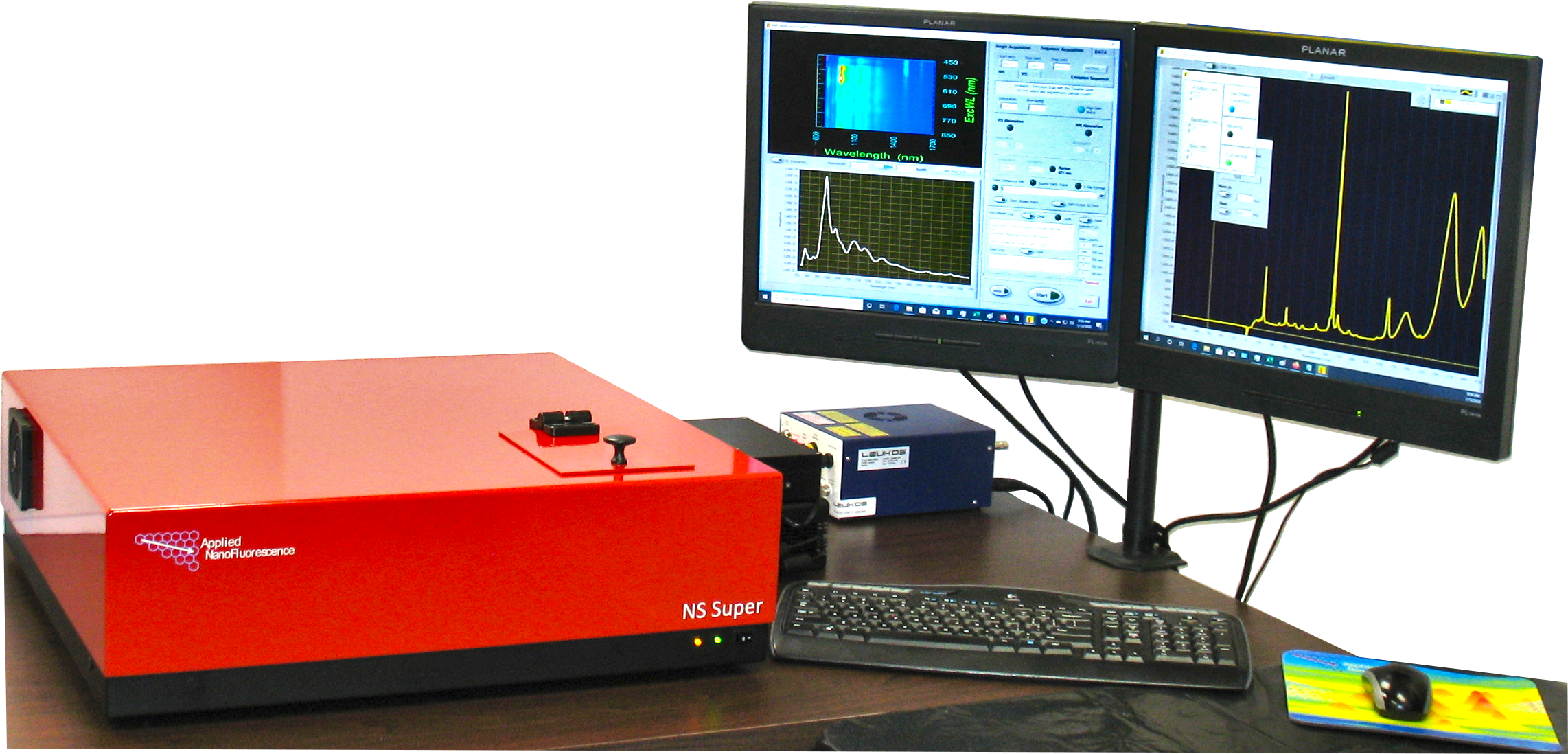 The NS Super is the latest addition to the innovative line of NanoSpectralyzer systems and is configured for rapid-scan excitation-emission scans with continuous visible excitation (500-850 nm) and near-infrared emission (900-1600 nm).This instrument is based on SBIR Phase I leading-edge research. For more information please inquire at 713-521-1450 or This email address is being protected from spambots. You need JavaScript enabled to view it..
Introduction to the NS Super
 Includes:
Continuous variable supercontinuum excitation source from 500-850 nm
NIR emission detection from 900-1600 nm
One higher power fixed wavelength laser for NIR fluorescence trace detection and kinetic studies
Visible and NIR absorption from 410-1600 nm 
Quick measurements with user-friendly software
Optional: Can include a single excitation wavelength Raman module
---
Sample data showing 2D excitation-emission scans in 2 minutes with signal to noise above 100.
 

 

 

Excitation-Emission scan of HiPco SWCNTs suspended in sodium cholate.

 

Excitation-Emission scan of sorted (6,5) nanotubes. 
Applied NanoFluorescence delivers the NS Super as a complete turn-key system including a computer pre-loaded with custom software for instrument control and data analysis. The system carries a full one-year warranty plus free software updates for three years.
*Please note the images of the instrument and software are of the prototype and the actual appearance may vary.