Introducing: The NS MiniTracer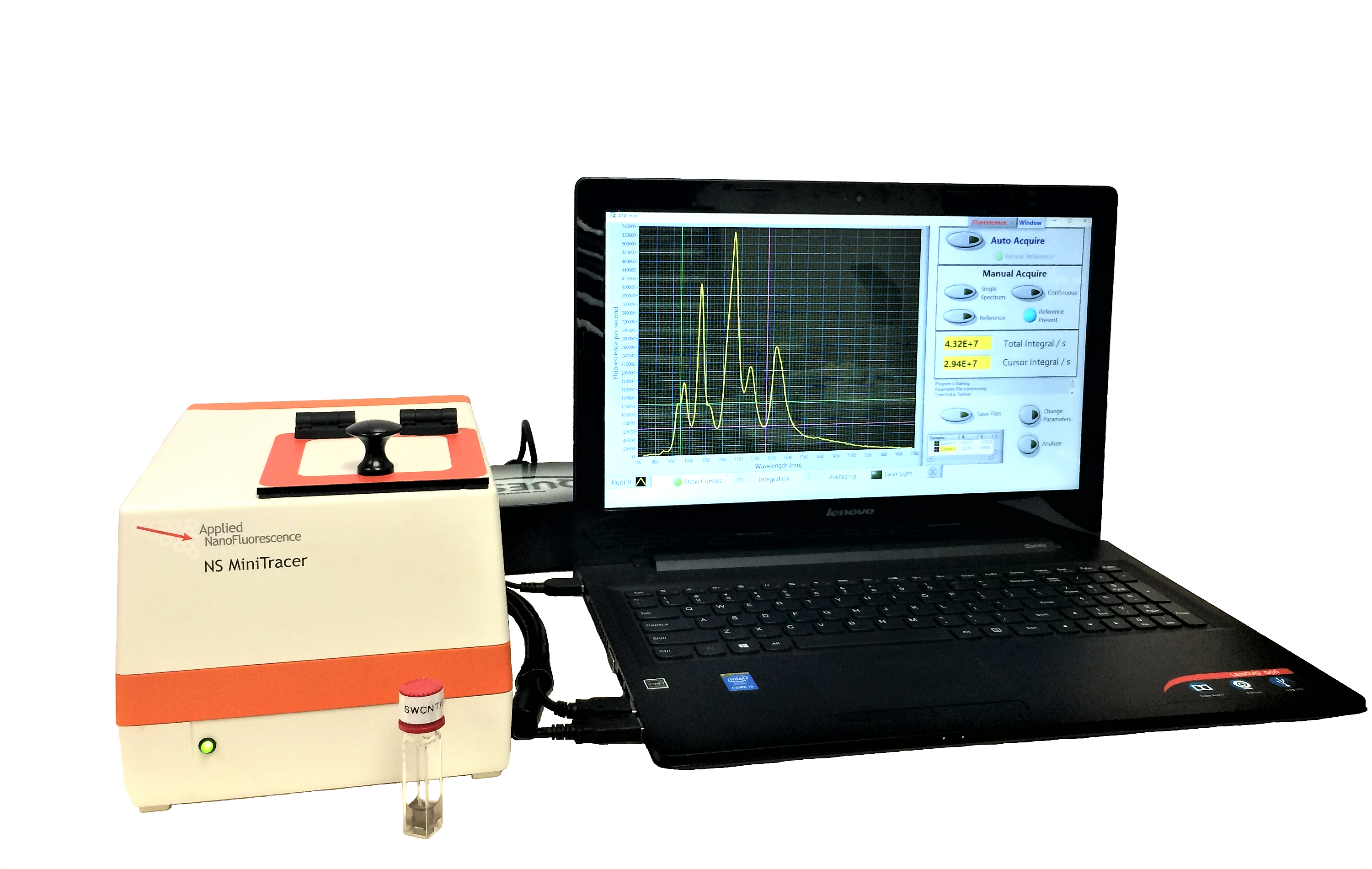 The NS MiniTracer is the latest addition to the innovative line of NanoSpectralyzer instruments from Applied NanoFluorescence, LLC. Its design is optimized for fast, easy, and highly sensitive analytical measurements on a variety of samples containing near-infrared fluorophores such as single-walled carbon nanotubes or quantum dots. The MiniTracer is ideal for quantitating SWCNTs in environmental and biological specimens and is also perfect for routine sample characterization in any SWCNT research lab.
Features
Most affordable fluorometer for single-walled carbon nanotubes

Quick measurements with user-friendly software

Trace detection down to sub-nanogram levels; lowest LOD and LOQ

Wide dynamic range

Robust and compact design: approximately 165 x 215 mm (~6.5 x 8.5")

Near-IR emission spectra from 900 to 1600 nm

Optional near-IR absorption spectra from 900 to 1600 nm

Rapid sequence acquisition for kinetic studies or eluent monitoring

Choice of one excitation wavelength
---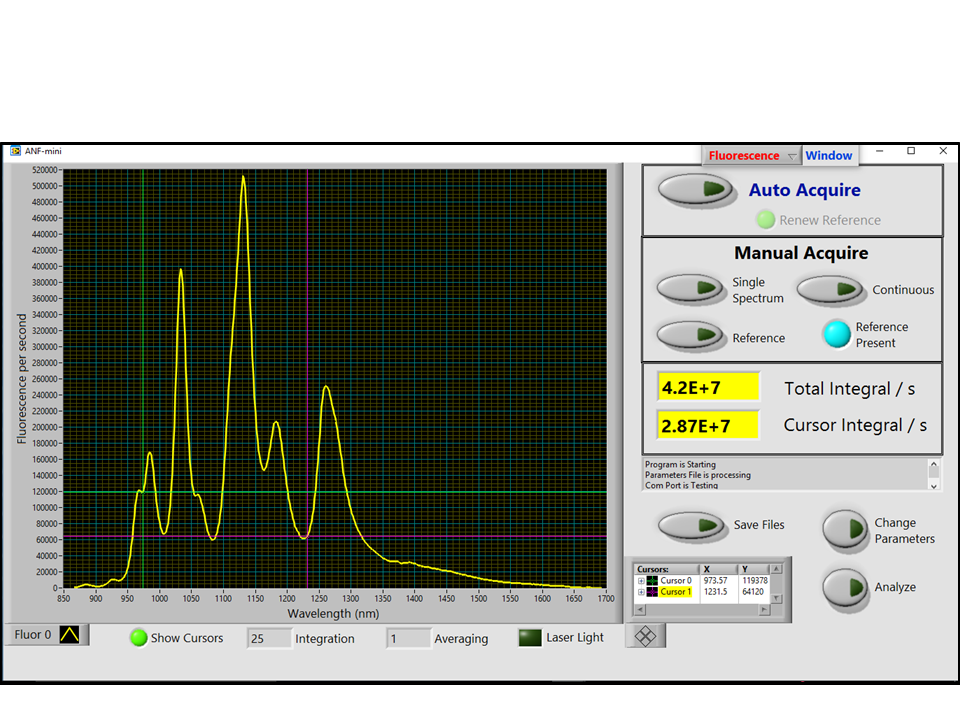 The NS-MiniTracer is the newest and most affordable member of the NanoSpectralyzer family. Its robust, compact design includes one excitation laser and optics for capturing the characteristic near-IR fluorescence from fluorophores such as dispersed SWCNTs or PbS quantum dots. Optimized for the lowest possible optical backgrounds, the MiniTracer offers long integration times to provide exceptional detection sensitivity. It is the best instrument available for the selective detection and quantitation of trace amounts of SWCNTs  in environmental and biological specimens.
Operation of the NS-MiniTracer is also exceptionally easy and user-friendly. Custom software prompts the user to load blank and sample specimens, and automatically selects optimal data acquisition parameters. After acquisition is complete, a full emission spectrum is displayed along with the net spectrally integrated nanotube emission signal. This convenient numerical result is proportional to SWCNT content within a set of samples, and can be used to construct project-specific calibration curves.
The NS-MiniTracer is also an ideal tool for any laboratory that needs to routinely characterize their SWCNT dispersions. It quickly captures emission spectra that reflect the composition, concentration, and individualization of a sample's SWCNTs. And it gives even more spectral information with the affordable near-IR absorption option.
Applied NanoFluorescence delivers the NS-MiniTracer as a complete turn-key system including a notebook computer pre-loaded with custom software for instrument control and data analysis. The system carries a full one-year warranty plus free software updates for three years.
*Please note the images of the instrument and software are of the prototype and the actual appearance may vary.